"Employee Engagement + Workforce Productivity Strategy"
This invitation-only event is a dynamic discussion among industry leaders seeking to drive better business outcomes by developing Employee Experience (EX) programs that attract, retain and cultivate their employees, including sales team members and remote and on-the-go employees.
Learn from industry leaders in this dynamic lunch discussion:
The Future of Work: What it looks like for leading companies
Employee Experience: Why It Matters
How to utilize technology to create Employee Experience and drive better business outcomes
What we can learn from those getting it right
Why Your Should Attend:
The single biggest indicator of business success today? Employee experience.
Research shows that companies with engaged employees are 21% more productive than those without, and have been known to maintain operating margins 3x higher than competitors.*
In addition, more employees are abandoning jobs than at almost any other time in this millennium. Often, employee experience is to blame: While most executives feel they're meeting team technology needs, only 53% of employees agree.*
Come learn how Employee Experience (EX) Leaders are creating work environments where employees understand how their jobs contribute to the team's overall success. Aligning (EX) efforts with business outcomes facilitates a culture of inspired employees who feel personally invested in contributing to the firm's success and understand the role they play in making that happen.
* Click here to access the research reports referenced above.
Event Dates – Click to Register:
Dallas, TX – Tues, March 10, 2020 Register Now
Atlanta, GA – Weds, March 18, 2020 (Registration link coming soon)
Bay Area – Weds, April 8, 2020 (Registration link coming soon)
Denver, CO – Tues, April 16, 2020 (Registration link coming soon)
Seattle, WA – Weds, April 22, 2020 (Registration link coming soon)
Chicago, IL – Tues, May 5, 2020 (Registration link coming soon)
NYC – Thurs, May 7, 2020 (Registration link coming soon)
Event Sponsors

TechExecs creates incredible leadership luncheons & dinner events across 65 cities throughout the United States and Canada, and 8 cities in Europe, focusing on real "in-person" connections, enriched by trusted solutions content. They do the heavy lifting as Invitation Ambassadors & Event Leaders for our Featured Sponsors by inviting their wish list of CIOs, CDOs, CISOs and Corporate IT Management & Team Members to attend these truly valuable, knowledge sharing and insightful events.

Citrix offers a unified, secure and intelligent digital workspace that enables users to access their apps, desktops and data from anywhere and transforms the employee experience.Citrix Workspace with Intelligence is designed to simplify work by eliminating digital noise and automating meaningless tasks so that employees can focus on their core jobs and be their best. Citrix (NASDAQ:CTXS) is powering a better way to work with unified workspace, networking, and analytics solutions that help organizations unlock innovation, engage customers, and boost productivity, without sacrificing security. With Citrix, users get a seamless work experience and IT has a unified platform to secure, manage, and monitor diverse technologies in complex cloud environments. Citrix solutions are in use by more than 400,000 organizations including 98 percent of the Fortune 500.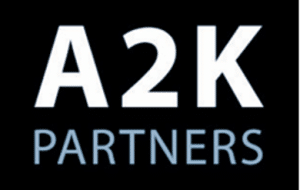 A2k Partners creates thriving employee experiences that enable everyone to be profoundly more engaged, productive and successful. Their modern workplace solutions bring high-value business objectives together with the right next-generation technology to achieve extraordinary personal and business outcomes. A2K Partners is the first and leading Citrix partner offering consulting and implementation services for Citrix Workspace with Intelligence. As the preferred Citrix Service Provider (CSP) and Citrix Solution Advisor (CSA) integrator, they offer deep implementation history, know-how and lessons learned experience stemming from delivering to Citrix enterprise clients in many industries and verticals since the inception of the product.
Industry Association Partners